About Us || Employment Opportunities
Serving SE Wisconsin for over 25 years! 
We take pride in our child care and have been serving families for over 25 years. With low student-to-staff ratios we are certain we can meet your child care needs. With a focus on curriculum that is both hands on and creative for the mind -  Bi-Lingual teaching in Spanish is available upon request. 
Caring for children ages 6 wks - 12 yrs old 
Classrooms available: 
Infant Room
Toddler Room
2-3 yr olds
Preschool 
School-Age 
We are YOUNGSTAR accredited, and are licensed by the State of Wisconsin. Visit us today!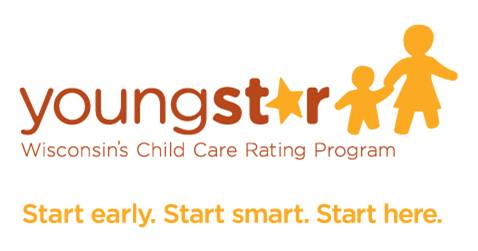 We are looking for Teachers!
Our student classrooms are expanding, and we are looking for talented patient individuals to join our team: 
Warm, patient, and loves playing with children! 
Current openings: 
Lead Teacher
Assistant Teacher
Substitute Teacher / Floater - On Call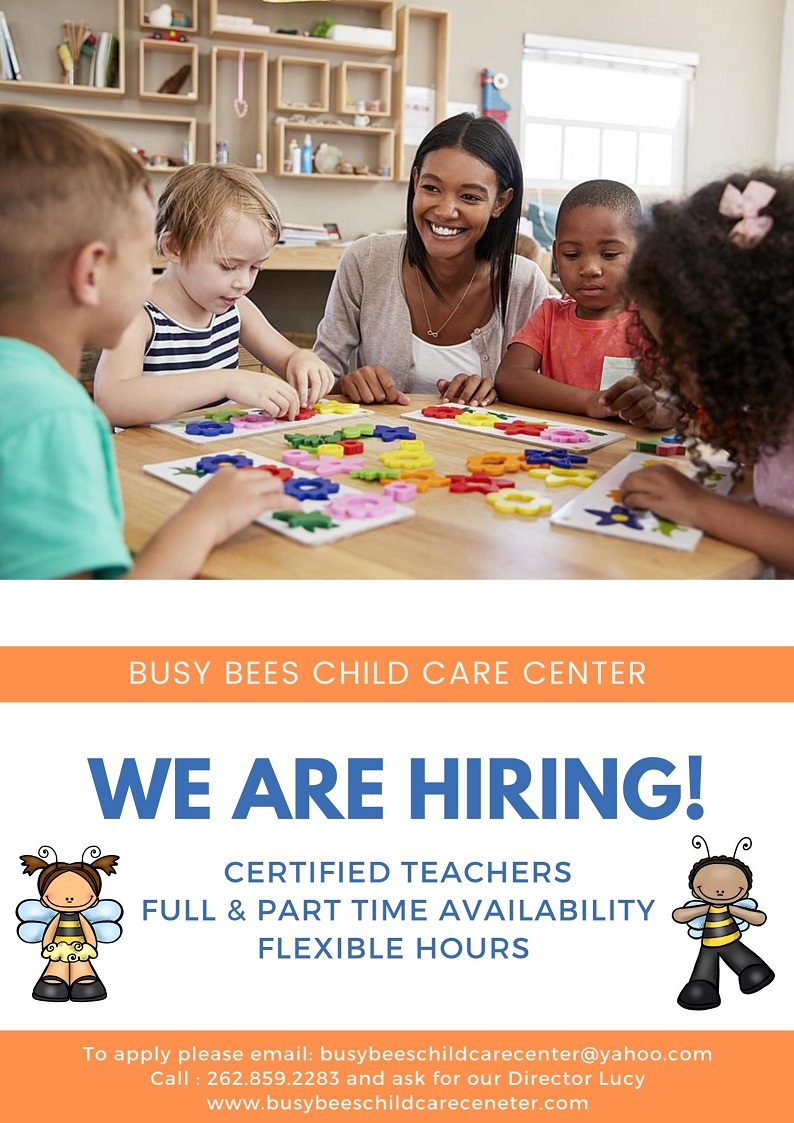 Email us your resume today : busybeeschildcarecenter@yahoo.com 
View Our Openings Here : 
  Download PDF: --> Current Openings - Kenosha Location August 2019